The 2013 edition of the Preview of Champions will take place on Saturday, September 28, 2013. The Preview of Champions is an independently run contest by McKendree University and will feature top notch adjudicators and clinicians! The competition schedule will be based on the number of entries with an early evening awards ceremony. Bands who attend another competition elsewhere are extremely welcomed to attend, just let us know of your schedule.

McKendree University is 25 Minutes from downtown St. Louis, located conveniently between interstates 55/70 and 64. Bands will compete on a lighted, Game Day turf field, in classes based on number of instrumentalists. Awards are given for 1st, 2nd, and 3rd place in each class and a Grand Champion Award. Caption awards for Outstanding Percussion, Color Guard, Music, and Visual are also given in each class. After each bands performance there will be a video review and clinician comments. An indoor director and staff hospitality room overlooking the field will also be available.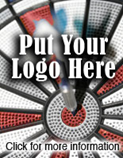 Performance Schedule
Class 1A
1:00 PM: Johnston City
1:15 PM: Carlyle
1:30 PM: Orchard Farm, MO
Class 2A
2:00 PM: Casey-Westfield
2:15 PM: Centralia
2:30 PM: Murphysboro
2:45 PM: Salem
Class 3A
3:15 PM: St. Charles, MO
3:30 PM: Massac County
3:45 PM: Mater Dei
4:00 PM: Vandalia
Exb
4:30 PM: McKendree University
4:45 PM: Awards
Class 4A
5:30 PM: Collinsville
5:45 PM: Freeburg Community
6:00 PM: Mehlville, MO
6:15 PM: Marion
Class 5A
6:45 PM: Seckman, MO
7:00 PM: Triad
7:15 PM: Granite City
7:30 PM: Nashville Community
Class 6A
8:00 PM: Alton
8:15 PM: Belleville East
Results
Class 1A
1) 51.20 Carlyle
2) 50.25 Orchard Farm
3) 43.90 Johnston City
Class 2A
1) 73.00 Murphysboro
2) 67.60 Salem
3) 59.35 Centralia
4) 57.70 Casey-Westfield
Class 3A
1) 67.85 St. Charles
2) 66.95 Mater Dei
3) 57.60 Vandalia
4) 56.55 Massac
Class 4A
1) 78.70 Collinsville
2) 75.90 Marion
3) 75.80 Mehlville
4) 58.55 Freeburg Community
Class 5A
1) 79.70 Granite City
2) 78.00 Seckman
3) 75.95 Triad
4) 62.30 Nashville Community
Class 6A
1) 83.80 Belleville Township East
2) 78.65 Alton
Judging Panel
Music Performance – Cody Birdwell, University of Kentucky
Music Performance – John Korak, Southern Illinois University - Edwardsville
Visual Performance – Trevor Cox, Music City Drum and Bugle Corps
Visual Performance – Kevin Nevismal, Lake Park H.S.
Music General Effect –David Morrison Prospect H.S. and University of Illinois – Chicago (retired)
Visual General Effect – Jo Smith, Drum Corps International
Percussion – Peter Hussey, Lewis and Clark College
Color Guard – Keith Baker, Drum Corps International
Winds and Percussion Clinician – Jeremy Earnhart, Arlington Independent School District
Winds and Percussion Clinician – Tom Keck, University of Miami
Color Guard Clinician – Jayson Johnson, Avidity Winterguard / MCCGA Education Director
Color Guard Clinician - Bryan White, Francis Howell H.S. Color Guard Instructor

Midwest Marching thanks Ilmarching.com for shared
information on this event!