This is Eden Prairie's 22nd annual marching band competition. Premier high school marching bands from the Upper Midwest compete in marching band field shows in an evening filled with music and entertainment.

Tickets go on sale at 10:30 am
Gates open at 11:00 am
Event starts at noon


Prairie Colors t-shirts will be on sale for $15.
DVD and picture ordering will be available through Eagle Vision and Varsity Photos.
Concession stand and Culvers are available for food/beverage purchases.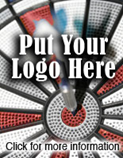 Performance Schedule
11:55 National Anthem
12:00 Coon Rapids
12:15 Anoka
12:30 Champlin Park
12:45 Andover
1:00 Minnetonka
1:15 Hastings
1:30 Waseca
1:45 Rochester Lourdes
2:00 Grand Rapids
2:15 Awards for A/AA
2:45 MOC-Floyd Valley
3:00 Marshall
3:15 Irondale
3:30 Rosemount
3:45 Eden Prairie
4:00 Awards
Results
Class 1A
1st Hastings
2nd Minnetonka
3rd Champlin Park
4th Andover
5th Anoka
6th Coon Rapids
Winds Caption: Minnetonka
Color Guard Caption: Hastings
Drumline Caption: Hastings
Drum Major Caption: Andover
Class 2A
1st Grand Rapids
2nd Waseca
3rd Rochester Lourdes
Winds Caption: Grand Rapids
Color Guard Caption: Grand Rapids
Drumline Caption: Grand Rapids
Drum Major Caption: Grand Rapids
Class 3A
1st Rosemount
2nd Irondale
3rd Marshall
4th MOC-Floyd Valley
Winds Caption: Rosemount
Color Guard Caption: Rosemount
Drumline Caption: Rosemount
Drum Major Caption: Irondale